Welcome to our Fabbrica dell'Acqua,
born to give a special touch to your important events in an exclusive location,
only a few steps from Lake Garda.
Water, in all its forms, is the essential element at Hotel Caesius and it is exactly in the building next to the Caesius mineral water spring, the former Acqua Balda bottling factory, where the new project has been realized. The room occupies 280 square metres plus a splendid terrace with lake view for memorable receptions, cocktail parties or coffee breaks. The new venue features natural light and offers services dedicated to various types of events. Thanks to modern equipment it is perfect for hosting business events such as meetings and congresses but also corporate dinners, networking events, team building. As an elegant and versatile room with banquet service, it is also perfectly suited for private events such as weddings, gala dinners and special occasions.
EQUIPMENT
---
3 fixed projectors with 6,700 lumens - usable also individually at the same moment
3 retractable screens of 290 x 210 cm
Full HD camera for event recording
Sistema audio con diffusori e amplificatori
Audio system with speakers and amplifiers
Platform area speakers
Sound system microphone
Internet streaming
Telephone line
Laser pointers
Lectern speaker
Flipchart
Wi-Fi


LAYOUT
---
Room length: 14,50 m
Room width: 19,33 m
Area: 280 sqm
Theatre style: 200 + 8 pax
Classroom style: 96 + 8 pax
Banquet style: 200 pax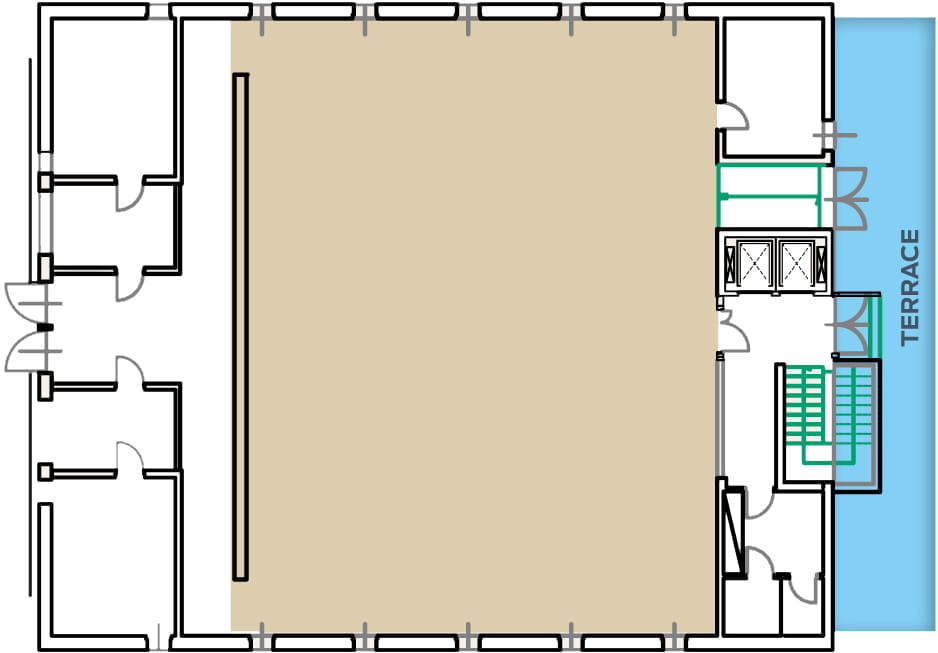 SERVICES
La Fabbrica dell'Acqua is part of the Hotel Caesius Thermae & Spa Resort, a modern and functional hotel complex with 185 rooms, a restaurant with the possibility of organizing lunches, dinners and coffee breaks and a wellness area of 3.000 sqm for also enjoying well-deserved moments of relaxation.